Common Fire Hazards in Deerfield Beach Homes
8/24/2022 (Permalink)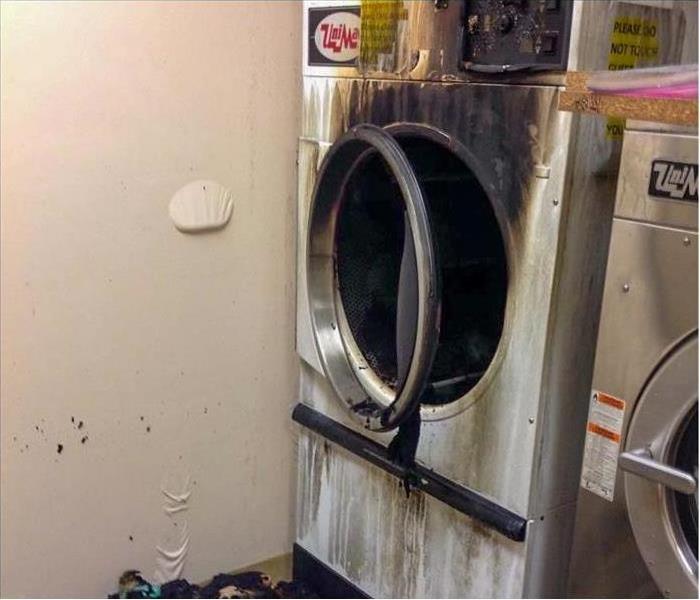 Many materials found in homes burn quickly, fostering the fire to leave a great deal of damage behind it.
Common Fire Risks in Deerfield Beach Residences
If you have never experienced a house fire in your Deerfield Beach, FL home, you may feel as though the chances of a fire actually occurring are slim. According to the NFPA, every year over 358,000 house fires happen. Compared to the number of residential homes in Florida alone, that number can seem small. However, that number can easily increase, making it important to remain vigilant and take preventative measures. There are many fire hazards commonly found in a home, though here are the top five:
1. Cooking
50% of fires in 2019 began in the kitchen. This is due to the number of heating appliances found as well as the number of accidents that occur. Leaving a flammable item by a hot stove or accidentally causing a grease fire are both accidental culprits. Overloading a cooking appliance or reaching unsafe temperatures are also sources of fires.
Cooking also happens outside of the kitchen, especially in the Florida summer. Taking safety measures while grilling is a must. Keeping the grill clean and well maintained as well as far away from your home, decorations, or any overhangs can keep fires at bay.
2. Candles
Lighting a candle to set the mood for a party, dinner date, or even a relaxing bath always seems like a great idea. Leaving the candle unattended once it is lit for long periods of time is absolutely not a great idea. Most candles are not made so that their flames are contained; any nearby fabric, paper, or other fuel source can attract the candle's flame. Candles are also easily knocked over, especially when someone is not paying attention. If candles must be lit, keep them far from any flammable item and make everyone in the area aware of it as well.
3. Faulty Wiring
Equipment malfunction, blown circuits, broken or faulty wiring can all be fire hazards. Often, no other source of fuel is needed for an electrical fire, meaning they may happen quickly and without much effort. It is important to replace any broken wires or no longer use them, making sure they are unplugged. Refraining from overloading a circuit or outlet is recommended as well.
4. Appliances
Dishwashers, stoves, HVACs, dryers or washing machines can all be at the center of a house fire. All of these appliances have systems that cause them to heat up, either purposely like when cooking or just from everyday use. They also all have mechanical and electrical systems that can need replacement over time.
Routine cleaning of dryers and washing machines is highly recommended as failure to clean them can lead to fires. Removing all lint from the dryer after each use and checking all vents should be a part of a preventative routine.
5. Smoking
Smoking, whether a cigarette, cigar, or now e-cigs, is known to be a fire hazard for homes. There have been cases in which residents have fallen asleep while smoking or left a lit cigarette unattended. It is best to do all of your smoking outside when possible as well as completely turn out each cigarette or cigar before leaving the area.
While the cause of a house fire in Deerfield Beach can differ from case to case, these are a few commonly known hazards. In any situation, it is best to use common sense, be aware and properly use any items that can be potentially flammable.